Travel to Boston and New England in the summer and there is you will know it is lobster season. Lobster season means it is time for a Lobster Roll. Undoubtedly, lobster has got to be the best food served between buns. It is convenient, portable, colorful, affordable and delicious, and these are the top places in town to grab one (or two).


Right on the Waterfront on Fort Point Landing sits the The Barking Crab. A very family friendly restaurant that serves two kinds of lobster rolls: The Boston Lobster Roll which is served with mayo and The Naked Lobster Roll, tossed with drawn butter.
At Turner Fisheries the lobster roll makes an appearance on their lunch menu and it makes a long lasting impression. The perfect excuse for a quick bite or light lunch.
Belle Isle Seafood is just on the other side of the Charles River and gets many 5 star reviews and their lobster rolls are described as "epic", "none better" and "VERY GENEROUS". But wait! You CAN ask for more from this place… You can bring your own drinks! (Beer and wine only though)
B&G Oysters serves a much more sophisticated version of the lobster roll and it is part of their classics and take-out menu.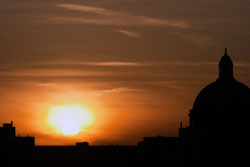 James Hook & Co. is right on the waterfront and has been a Boston staple since 1925. Some will argue they carry the absolute best seafood in New England. If while in Boston you can't order a lobster roll for take out do not worry, they'll ship overnight it right to your door!!
If after having your portable lobster meal you crave a water adventure, head back to our Boston Boutique Hotel in the South End of Boston and take the sun, sights and sounds of the beautiful city of Boston. From our rooftop deck and hot tub, you'll get a 360 degree view of our neighborhood, the city and beyond. Loose track of time and unwind like just like the locals do.