Our neighborhood is the South End, Boston's premier dining destination. It is not just dinner time that will have you loving our restaurants, but also the bakeries, cafes and eateries where you can start your day with breakfast. With several options that will satisfy a variety of preferences within a few minutes walk, you will wish you had more time to try them all.
Charlie's Sandwich Shoppe – Classic & Comforting
charliesboston.com
429 Columbus Avenue, Boston MA 02116
7am-3pm daily
(617) 536-7669
2 minute walk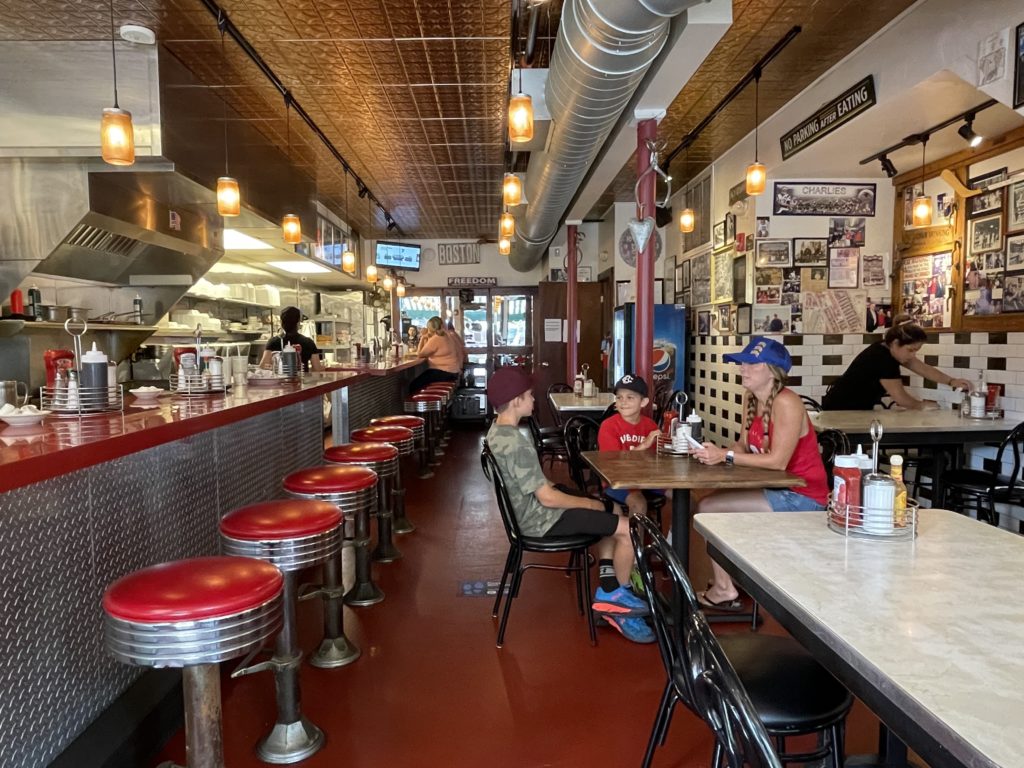 Charlie's Sandwich Shoppe is a landmark restaurant in Boston's South End, which opened its doors in 1927. The 32 seat diner was a trailblazing eatery which rejected the segregation of that era. Charlie's provided an inclusive environment serving predominantly black clientele at the time. Throughout its nearly 100 year history Charlie's has welcomed everyone from famous jazz musicians, professional athletes, cops, the mafia, politicians including sitting President Barack Obama. In 2005 Charlie's won a James Beard Award in the category of American Classics.  Opened daily from 7am to 3pm, guests will be treated to cheap and cheerful breakfast classics like The Charlie's Hangover Breakfast Burger, Blackstone Eggs Benedict, along with a wide menu of griddle or egg favorites. Additionally lighter options like Avocado toast, oatmeal or greek yogurt and granola are available.
Caffè Nero – Quality & Convenient
caffenero.com
564 Tremont Street Boston MA 02118
7am – 5pm daily
(617) 982-7108
4 minute walk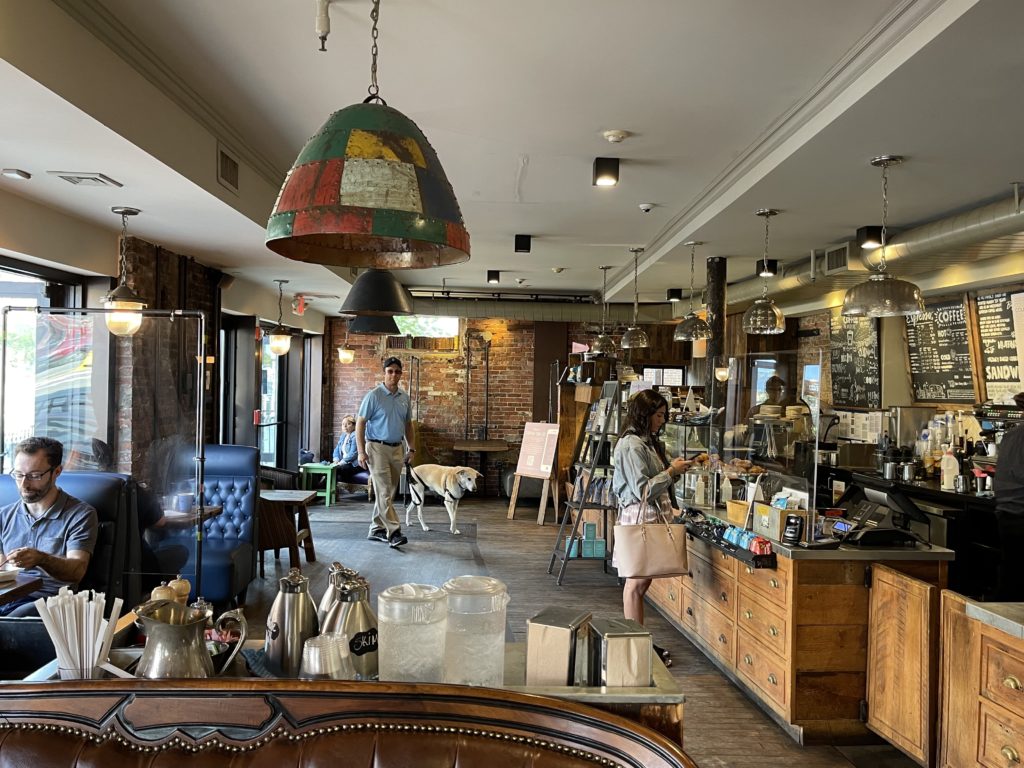 The Caffè Nero story started about 20 years, when founder Gerry Ford took his vision to create traditional Italian cafés across Europe. His commitment was and still is to serve very high quality coffee and serve as neighborhood meeting spots. What started off simply trying to make a few local independent coffee houses work, turned into over 800 coffee houses across Europe and eventually came to The South End of Boston.With a commitment to quality, Caffè Nero established its own roastery to create its award-winning coffee blend along with its own  espresso training school.
Starbucks –  Fast & Familiar
starbucks.com
627 Tremont St Boston MA 02118
(617) 236-7879
5am – 8pm M-F
6am – 8pm S&S
2 minute walk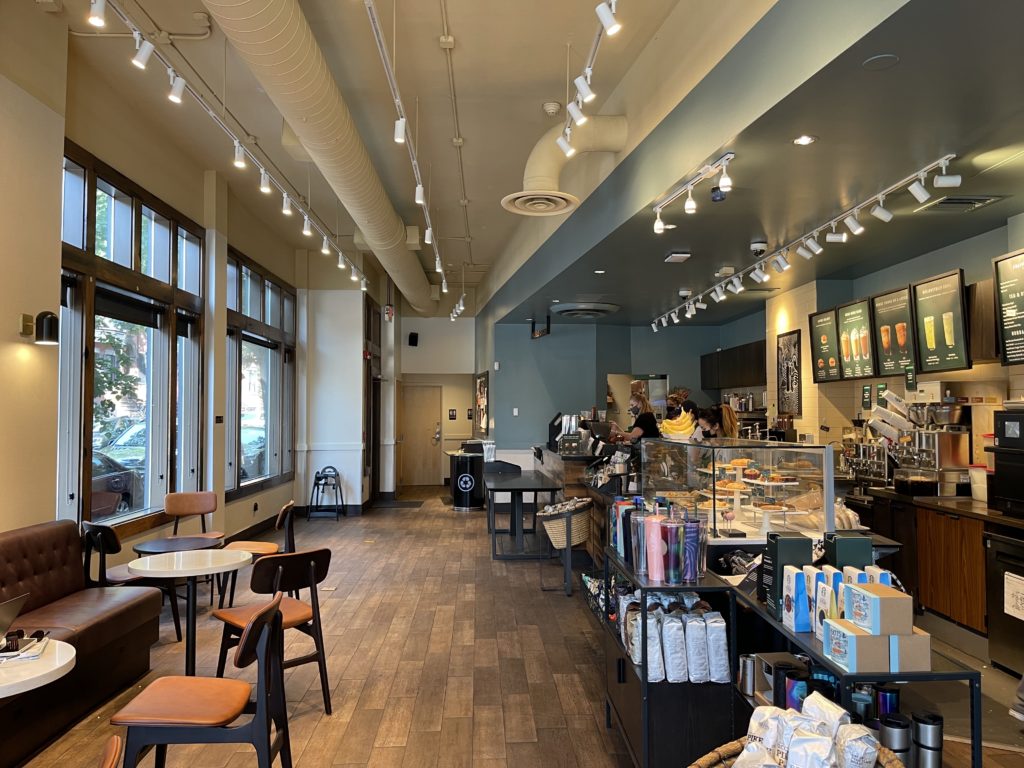 You know it.
Greystone – Charming & Tasty
greystonecafe.com
123 Appleton St Boston, MA, 02116
857.350.4629
7am-4pm daily (Walk up window)
3 minute walk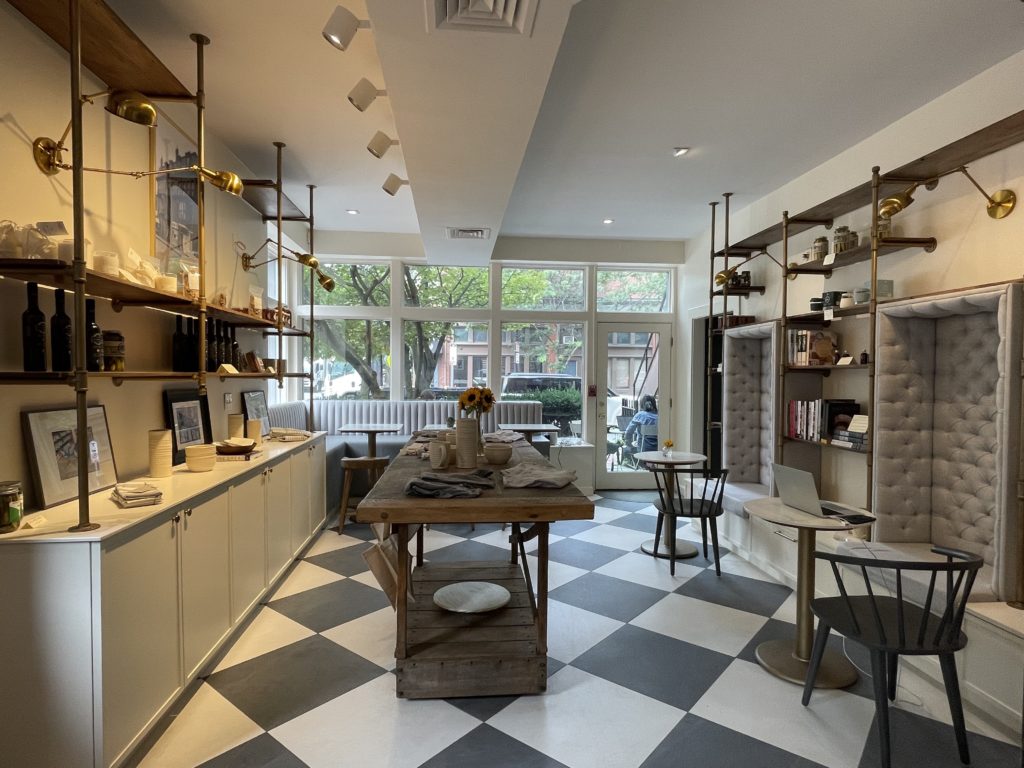 Greystone is a neighborhood favorite, and passion project of a South End mother, daughter team. Greystone emphasizes the things they value most: fresh, from-scratch food, exceptional coffee, welcoming atmosphere and personal service. They created a place that has become a daily stop for many in the neighborhood. Currently their walk up window provides a quick and convenient option to select from many delicious grab and go options, like homemade pastries, savory breakfast bites and healthy choices like overnight oats.
Tatte – Healthy & Satisfying
tattebakery.com
345 Harrison Ave, Boston, MA 02118
7am – 8pm daily
(617) 830-4600
12 minute walk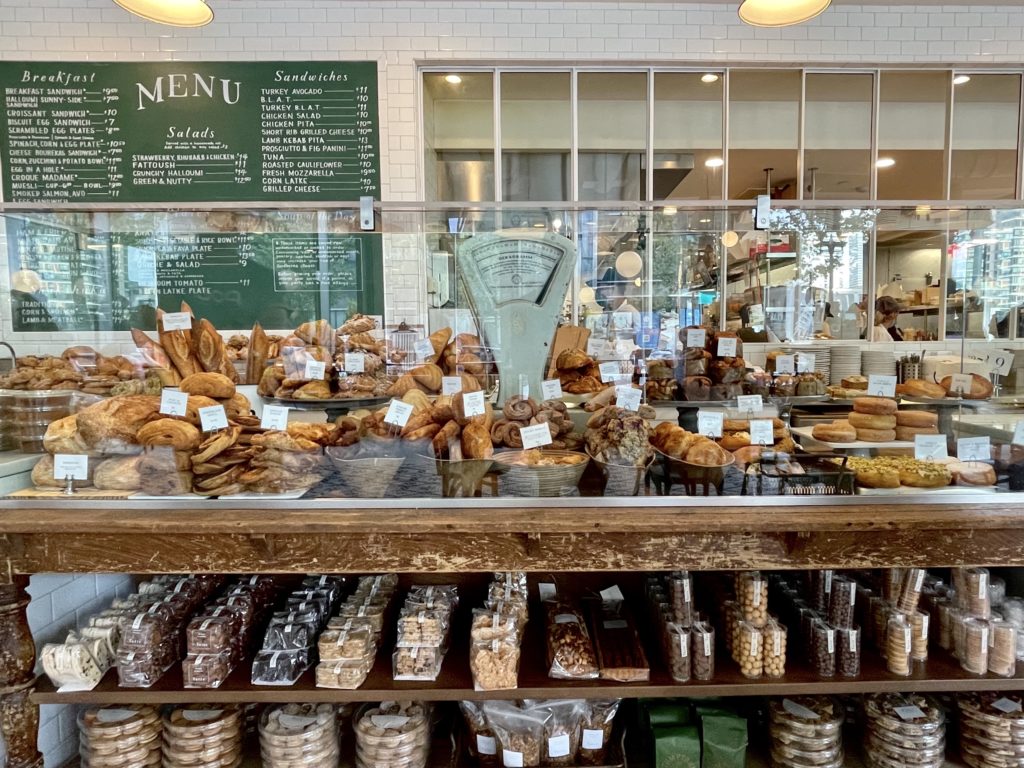 Founded in 2007, Tatte began by offering its unique and delicious creations at farmers' markets around Boston. After only one summer, Tatte opened its first permanent location in Brookline, Massachusetts. Tatte created a welcoming place for the community to gather, as well as a selection of incredible coffee, pastries and food. Since then Tatte has opened 18 bakeries in neighborhoods all around Boston and eventually Washington DC. Each Tatte has its own individual feeling and style. Whether you decide to wake up with a 12 minute stroll through The Sound End, down Tremont, to Union Park, then Harrison to Bobby's favorite Tatte location, or grab a refreshment near the Boston Public Garden at Tatte Boylston Street, you will find a diverse and intriguing menu that has something for everyone.
The Buttery – Quintessential & Neighborhoody
southendbuttery.com
314 Shawmut Ave, Boston, MA 02118
6;30am – 8pm daily
(617) 482-1015
6 minute walk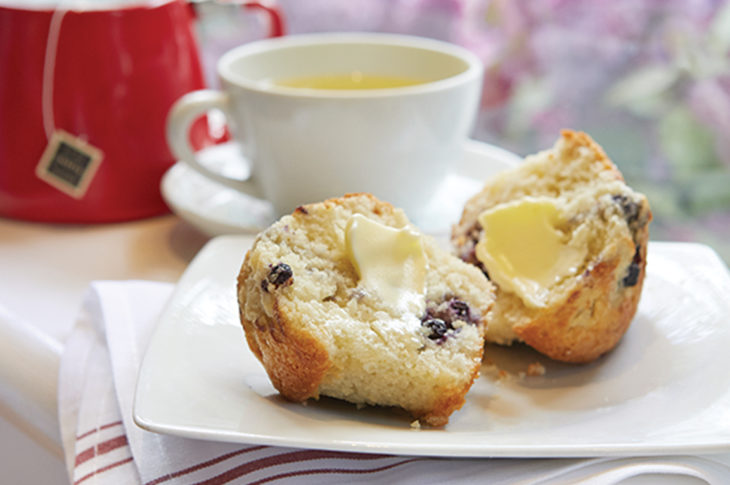 This is the quintessential neighborhood cafe on the most picturesque corner of the South End. The Buttery was started by two South End residents who loved their neighborhood so much they wanted to ensure everyone could find that great cup of coffee and food. They started small but it continued to grow. This coffee shop has evolved over time to become a restaurant & bar that offers simple yet comforting food in the evening. For lunch the selections of fresh salads & sandwiches not to mention the pastries offer something for everyone. The shrimp fra diavolo pasta is always a favorite as is downstairs, especially in the cooler months. It is just so cosy. Whether you stop by for a coffee & treat or quick lunch or even a simple night out, you will enjoy feeling like a local at The Buttery. There is also an adjoining market, which sells gourmet pantry items and to go food & meals.
The Friendly Toast – Casual & Retro
thefriendlytoast.com
35 Stanhope St Boston MA 02116
8am – 3pm daily
(617) 456-7849
8 minute walk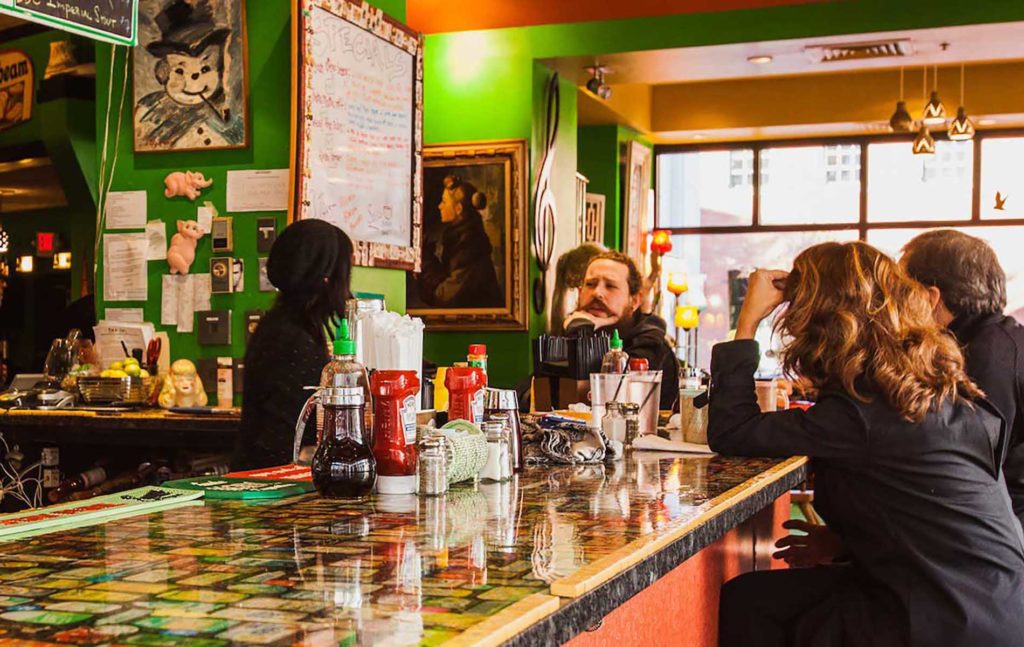 For guests looking for all day breakfast or diner style comfort food, Friendly Toast is your place. The decor is kitschy & campy, elements of the design probably will remind you of that relative that was borderline hoarder but had some really interesting things in his/her home. If you time it right and are seeking comfort classics, you will enjoy Friendly Toast.
Flour Bakery & Cafe – Delicious & Delightful
flourbakery.com
131 Clarendon St Boston MA 02116
(617) 437-7700
7am – 7pm M-F
8am – 6pm S&S
8 minute walk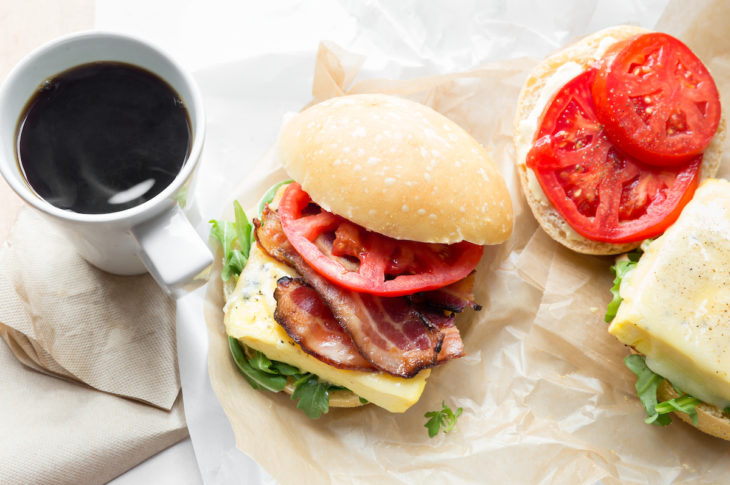 Everyone's favorite Boston bakery & pastry chef is without a doubt Flour by Joanne Chang. Here, Bostonians indulge in freshly baked, crusty baguettes; buttery, sweet brioche; the infamous & elusive sticky buns; along with a selection of gourmet salads, sandwiches & to go dishes. Flour is ideal for grab & go, the late afternoon sugar craving, an easy meal. Joanne Chang has produced two cookbooks Flour & Flour 2 for those looking to bring the baked goods home. Try these other nearby Flour locations
30 Dalton St Boston MA 02116
1595 Washington St Boston MA 02118