This year Wine Riot Boston 2011, a traveling event from The Second Glass made its usual stop in the city of Boston with a weekend long celebration at the Park Plaza Castle. With 3 Sessions between Friday and Saturday, the more than 40 wineries from around the world, welcomed guests to sample a wide selection of their products fit for amateurs The Castle, as it is known by locals, was the perfect location for Wine Riot as it can hold up to 1800! It is also only a 10 minute walk from Clarendon Square, making us an ideal hosting spot when welcoming guests from out of town for your event at The Castle.
If your visit to Boston takes place in May, be sure to enjoy
Muscadet May
, when "Second Glass and Loire Valley Wine Bureau are teaming up to bring you a month long celebration of a delicious pairing, Muscadet and oyster". Many of our South End favorites are joining in the celebration: Petit Robert Bistro, Aquitaine, Gaslight, Union Bar, South End Fromaggio and Beehive. If you miss them for this special event, you should most certainly consider their daily menus which offer fabulous oysters and wines.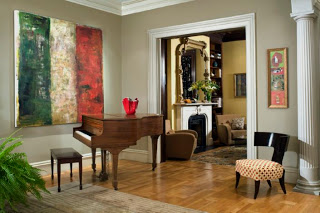 If you missed any of these fabulous wine events, you will not go thirsty. Our Boston bed and breakfast is so close to so many things to do in downtown Boston. One of our favorite spots to enjoy a glass of wine in the South End is the Butcher Shop. At this Barbara Lynch establishment expect to find over 100 wines, many offered by the glass. Typically from artisanal producers and family run small batch farms, the wine selection focus heavily on Spain, France & Italy. Annual trips to sample and learn about their wines are a paramount part of the program at The Butcher Shop, so whether you are a casual drinker or a serious spectator you will have a fabulous option at the Butcher Shop.