The Calderwood Pavilion at the Boston Center for the Arts is only a short walk away, making it the ideal spot to catch a show while visiting our Boutique Bed and Breakfast in the South End of Boston. The Pavillion is adjacent to the Cyclorama, one of the most notorious historical art buildings, which was built in 1884 to house a cycloramic painting of the Battle of Gettysburg. With 3 theaters under its roof, there is sure to be something going on that will get your attention.


Coming up in September, "Next Fall" , presented by the SpeakEasy Stage Company will certainly be a hot seat to come by. The New York Times called it "The funniest heartbreaker in town" and we can't wait to learn about trying times of the relationship between Luke and Adam, a devout christian and a non-believer who have been together for 4 years.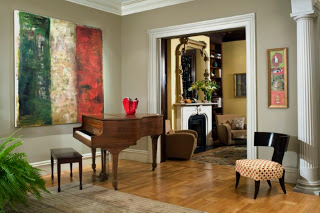 On October 14, the Huntington Theater Company takes the stage when they present "Before I leave you". This very Boston comedy follows 4 local friends going through too many changes in too little time.


Before October is over, the SpeakEasy Stage Company returns with a play about the ageless TV and Big Screen character, the Nun, with "Divine Sister". Watch as this Mother Superior deals with the trials and temptations of life and love that try to keep her away from fulfilling her vows.
There will be plenty of opportunities to catch a show before the year is over, and with fall fast approaching, you'll be sure to stay warm inside the theater. These will be great conversation starters and topics to bring over to our Boutique Bed and Breakfast and discuss over a glass of wine in our library or parlor.