When discussing
the best boston restaurants
with our guests we always ask them "What do you definitely want to eat while in town?" The most common response is "Seafood!! ooh, oysters!". And they mean it.
If your trip to Boston will require multiple opportunities for oyster eating, let us help you make the hunt a little easier. Here are our top picks for $1 oysters in the area:
Every Sunday Myers and Chang hosts "Oyster Oblivion". $1 Oyster specials begin at 8:00pm and ends whenever they run out! They also have drinks and beer specials so you can make this a very fun night out in the South End.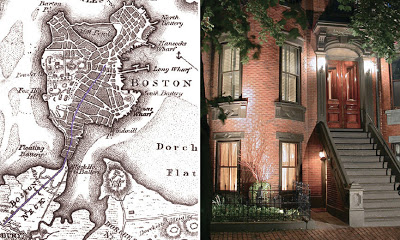 McCormick and Schmicks is a widely known name amongst seafood lovers. They have a long history of quality seafood offerings and now on Tuesday nights they have oysters for $1. In Downtown Crossing (easily accessible from this Boston Boutique Hotel) Marliave is king when it comes to $1 specials (Oysters AND Clams!). The $1 oysters are available daily from 4 pm-6 pm and 9 pm-10 pm. They offer a wide variety of regional picks for that 100% New England experience.