Boston's South End is eager to welcome to the neighborhood a traditional, historically-insipred menu at Kitchen, which will take over the former Pops space this spring or early summer. Chef/owner Scott Herritt, who also
runs the Marliave in Downtown Crossing and Grotto in Government Center, is the proud collector of practically archaic cookbooks including works by Escoffier,
plus first-edition copies of The Joy of Cooking and The Savoy
Cocktail Book. These fundamental examples of cooking literature have served as the inspiration of his thoughtful cuisine.
"There's a lesson to be learned at
almost every meal we eat, and there's a story behind it. " Herritt says of his traditional fare. Menu items are said to include a savory nightly roast, showcased in an open kitchen, and a fish,
clam, pork chowder with a taste of 19th century hardtack. As an homage to the legendary Julia Child, the most "recent" dish you will find is a "Sole, dated November 2, 1948″, the date Child ordered her first lunch
in France, which she openly credited this dish for kick-starting her culinary endeavors. Bartenders will serve up a similar history lesson, with the original barkeepers manual Jerry Thomas' Bartender's Guide as an inspiration for Kitchen's cocktail offerings.. Expect fun classic drinks like the Queen's Park
Swizzle, with rum, simple syrup, angostura bitters, and mint.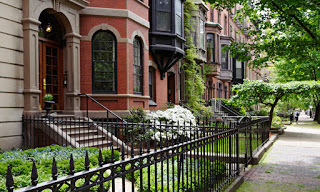 The arrival of Kitchen's concept to the South End is a refreshing way to introduce historical New England fare to locals and visitors alike. Our bed and breakfast is very excited to welcome Chef Herritt to the neighborhood. This new restaurant opens its doors in the South End, known for Boston dining options, just a few short blocks from our Boston boutique hotel. Guests of the Clarendon Square bed and breakfast will be delighted by a taste of tradition just a couple of steps from our front door!